The M By Wing Tai Properties Limited
LIVING ART. LIVING HERITAGE.
The Tembusu
The Crest
The Garden Residences
The development objectives of Wing Tai Asia are directed by quality and progressive design, with a consciousness for the environment. Principles of sustainability are articulated in our design and development approaches for enrichment of living environments, integrating developments into surrounding greenery and locale, transforming living spaces into cherished homes.
Challenging convention while embracing heritage and tradition, exciting yet functional, our projects invite people to appreciate the beauty of timeless design. We have a steadfast commitment to quality in every aspect of our developments, from immaculate craftsmanship to impeccable service. This finesse is manifested in our pairing of world-renowned architects and designers for collaborations, bringing together contrasting approaches and cultures to create projects that break new ground.
With an attractive portfolio of residential properties that are globally sought after by a discerning clientele, like Le Nouvel Ardmore, The Crest, The Tembusu, The Garden Residences, Belle Vue Residences and Draycott Eight, we constantly seek to create lasting value for our customers.
---
ART COLLABORATION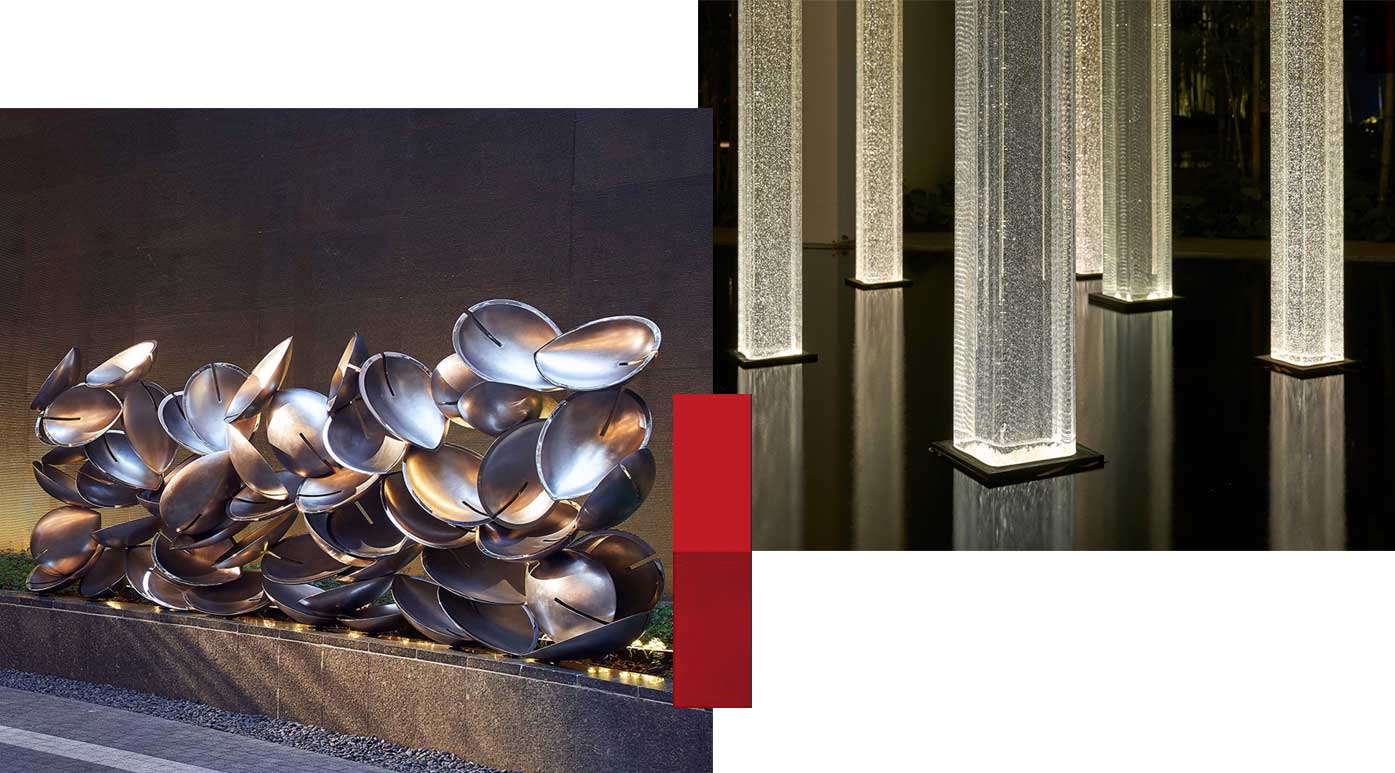 A LIFE AMONGST
THE ARTS.
A first-of-its-kind collaboration between a developer and artists, The M will feature and integrate curated art pieces throughout the development. A testament to its ethos and ideals, The M will be a showcase of art and life with a three-year partnership with LASALLE College of the Arts.
With Wing Tai's commitment to supporting the local art scene, The M is set to be a living masterpiece that adds vibrancy to the district.
---
ARCHITECT
P&T's experience in residential design has continuously attracted leading serious developers and P&T has in the recent 10 – 15 years designed more than 300 residential projects, This makes P&T the #2 worldwide design firm in residential design.
LANDSCAPE ARCHITECT
A consulting firm that specialises in landscape architecture, masterplanning and urban design, STX harnesses the creativity, experience and expertise of its staff to serve as a trusted partner for clients and to give form and definition to projects. Since 1995, STX has been transforming landscapes through creative solutions, resulting in dynamic spaces that are seamlessly integrated and memorable. Carefully and thoughtfully synthesising its unique knowledge, talent and vision with the aspirations of each project, STX crafts timeless spaces that captivate and inspire.
---
LIGHTING CONSULTANT
L'Observatoire International is a lighting design firm, founded in 1993 by Hervé Descottes. Selected projects include the Fondation Louis Vuitton in Paris, the High Line Park in New York, the Walt Disney Concert Hall in Los Angeles, the Metropolitan Museum of Art in New York, Alice Tully Hall and Juilliard School in New York, Kiasma Museum in Helsinki, La Cite du Surf et de l'Ocean in Biarritz, la Philarmonie de Paris, Jean-Georges in New York, ore Ducasse in Versailles, the Grill at the Seagram Building in New York, Le Coucou in New York.
---
PROJECT ID
Union-Tech Services Ltd ( UTS ) was established in 1991. Over the past decades, UTS has successfully completed various projects in Hong Kong, Macau, Japan, Singapore, Taiwan, Thailand, and many major cities in Mainland China. Clients' projects range from properties development, commercial, retail, hospitality, residential, institutional , cultural and exhibition, including international corporations, charity groups, NGO and the Governments.